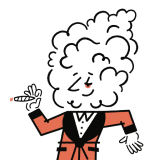 Reviewed by the Gentleman!

GRADED: District Chiefer

This week we dialed up an order from DC weed delivery service District Chiefer! Was it just me or did...

Continue Reading
monday
10:00 am - 7:00 pm
tuesday
10:00 am - 7:00 pm
wednesday
10:00 am - 7:00 pm
thursday
10:00 am - 7:00 pm
friday
10:00 am - 7:00 pm
saturday
10:00 am - 7:00 pm
sunday
12:00 pm - 7:00 pm
Leave a Review!
Description
Our products use industry-leading full-spectrum extract, with all the plant's cannabinoids working together to enhance their effect.


From seed to sale, we take pride in our cannabis to ensure a smooth experience with attention to detail and quality.

Delivery
Doorstep delivery in Washington, D.C.

Quick Delivery
Need it fast? We guarantee 60-90 minutes or less for all of Washington, DC! You'll be happy and healthy in no time!

Discreet Delivery
Let's keep it to ourselves! Because your privacy is of the utmost importance to us, all of our drivers drive their own vehicles and wear plain clothes.