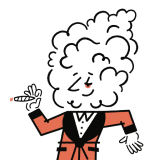 Reviewed by the Gentleman!

GRADED: District Connect

Today we're reviewing DC weed delivery service District Connect! I needed a delivery ASAP to even me out after drinking...

Continue Reading
monday
10:00 am - 8:00 pm
tuesday
10:00 am - 8:00 pm
wednesday
10:00 am - 8:00 pm
thursday
10:00 am - 8:00 pm
friday
10:00 am - 8:00 pm
saturday
10:00 am - 8:00 pm
sunday
10:00 am - 8:00 pm
Leave a Review!
Description
We invite both new and experienced weed users to come and experience our delivery service. District Connect strives to be THE full-service, one-stop delivery service for the DMV.


All of our budtenders and delivery drivers are required to wear gloves.
All donation deliveries orders are final – no returns + exchanges
We do not deliver outside of DC or anything across the Anacostia River.
Must be 21+ years of age to make a sticker purchase
Delivery driver will never approach your car, you will meet @ driver's car.
Please mention all deals + promotions prior to finalizing order.