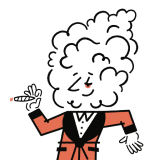 Reviewed by the Gentleman!

King Louis XIII OG (Gifted Curators DC)

Today we're looking at the King Louis XIII flowers from Gifted Curators DC. Now, Louie isn't the crazy one that...

Continue Reading
monday
10:00 am - 8:00 pm
tuesday
10:00 am - 8:00 pm
wednesday
10:00 am - 8:00 pm
thursday
10:00 am - 8:00 pm
friday
10:00 am - 8:00 pm
saturday
10:00 am - 8:00 pm
sunday
10:00 am - 8:00 pm
Leave a Review!
Description
Check out our Street Art Gallery in The Heart of Adams Morgan – 2469 18th St NW
THE FINEST EXOTICS IN D.C.
WALK-INS WELCOME
FAST & EASY ONLINE ORDER PROCESS
FREE ATM IN STORE FOR CUSTOMERS
CASH ONLY
I-71 Compliant – We gift within D.C.
21+ ID will need to be seen

Online orders placed after 8PM will be scheduled for pick-up the next morning
Limit 1 discount per order. Discounts and promotions can not be combined.