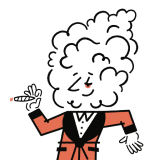 Reviewed by the Gentleman!

GRADED: Royale Dankness

Today we're reviewing Royale Dankness, a DC weed delivery service par excellence. You know what they call a Big Dank...

Continue Reading
tuesday
8:00 am - 5:00 pm
wednesday
8:00 am - 5:00 pm
thursday
8:00 am - 6:00 pm
saturday
8:00 am - 6:00 pm
Leave a Review!
Description
We offer Royale quality products to our friends in DC. Check out our revolving
list of specials
- A great way to save!
*We encourage pre-ordering for better on time delivery service*
Cash orders only. $100 minimum


Same day – $10-15 delivery fee, dependent upon location


Must be located within the District of Columbia


Free gifts with the purchase of a mini-beverage


Text to order, no calls. Must send selfie after submitting order, holding valid ID to prove you are over 21, and for the protection of our delivery team.