Ice Cream Cake
Following up on the blazing popularity of Wedding Cake and the favorite "Larry Bird Cut" of Sherbinski's Gelato, Ice Cream Cake reveals a sweet and creamy side to it's OG Kush and Durban Poison roots without leaving behind the Earthy expressions that its predecessors are known for.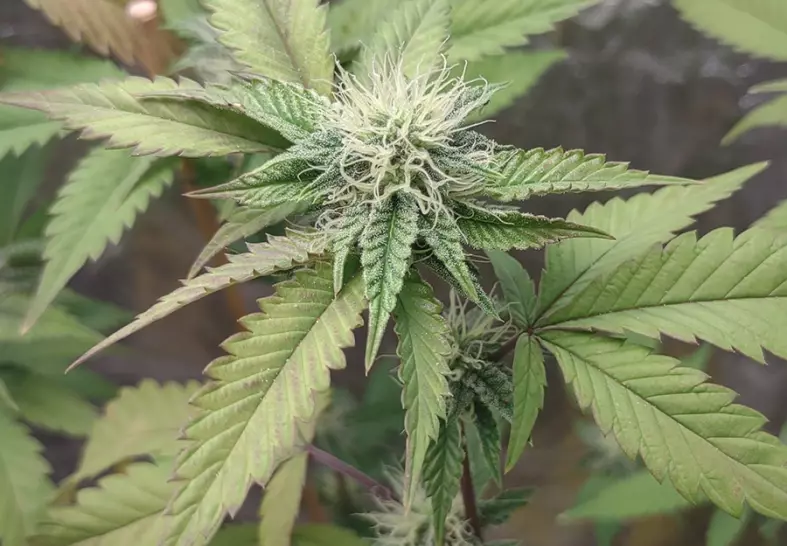 Ice Cream Cake Strain Genetics
Vintage: circa 2017
Breeder: Seed Junky Genetics
Lineage: Wedding Cake x Gelato 33
ICE CREAM CAKE EFFECTS
Ice Cream Cake will relax away physical stress or pain and put the mind at ease from stress and depression at the end of a long day. The sense of euphoria and well-being will usually tempt the user into sleep before long, so be careful with daytime use unless you're okay with a carefree, nap-filled day!
Not all flowers are grown equally! Effects, potency, and appearance are all affected by how the plant you hold in your hands was grown- check out our article, Do Strain Names Matter? to learn more!
ICE CREAM CAKE MEDICAL INFO
Ice Cream Cake should be used medically with the assumption that it may have considerable sedative effects. Users looking for daytime relief may consider other options but those seeking rest and relaxation, or requiring adequate relief from considerable ailments to start their day can benefit the most from using Ice Cream Cake. Patients have reported this strain to provide relief from insomnia, chronic pain, stress, nighttime anxiety and depression.
Side effects are generally mild but some users report dry mouth and occasionally red eyes.
ICE CREAM CAKE CHARACTERISTICS
Light green buds are accented by deep purple hues and bright orange hairs. The aroma of Ice Cream Cake is filled with notes of vanilla and sugar and it's smooth creamy smoke leaves a lingering taste of earthy, sugary cookie dough.
ICE CREAM CAKE AWARDS
3rd Place Cannabis Cup Arizona 2021 (Indica)
ICE CREAM CAKE LAB RESULTS
High THC, 1% CBG (Leafly)
Primary Terpene: Limonene
Secondary Terpenes: Caryophyllene, linalool, humulene, alpha pinene, beta pinene
Trace Terpenes: Myrcene, ocimene, terpinolene
It may come as a surprise that this desert-like strain's primary terpene is limonene, which is typically associated with lemons and oranges, but limonene is actually one of the more dynamic terpenes in terms of its role in a terpene profile. In the case of Ice Cream Cake, it's many other terpenes act to modulate the effect of the limonene on our senses. Pretty cool, huh!
ICE CREAM CAKE GROWING TIPS
Short to medium plants with upright structure and low canopy spread. Gelato-leaning phenos have very little stretch but yield heavily for their size and may benefit from increased vegetative time. Wedding Cake dominant phenos don't stack as heavily but make up the yield with vigorous growth and stretch. Overall medium yield. The large, dense colas are susceptible to powdery mildew in high humidity environments, especially on the squatter phenotypes. Expect a flowering time of approximately 60 days.
WHERE TO BUY ICE CREAM CAKE SEEDS
Ice Cream Cake seeds are currently available at Tree Stars Seedbank, but your order may take several weeks to ship after sending payment.
Seeds of Horror has a small selection of clones that currently includes Ice Cream Cake. Although clones do not contain THC and there is ample legal defense for their protection by the hemp provisions in 2018 Farm Bill, authorities that come across a living plant may beg to differ. Don't order clones without considering the risks in your area!
Note: Seed Junky Genetics' beans are not cheap, so we recommend them for growers with an established system for selecting phenotypes and propagating clones. Beyond the fact that simply germinating seeds can occasionally be challenging, the most difficult part for an amateur grower will be properly selecting phenotypes for their garden.
If you're a grower that just wants to plant seeds, grow weed, and smoke it, you want to strongly consider autoflowering seeds. If you have a bit of experience and the means to select a mother for propagation, you may find the initial cost to be worth the payoff over time!
REFERENCES
Powered by Froala Editor