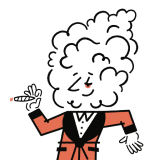 Reviewed by the Gentleman!

GRADED: FatBudz DC

Today we're reviewing FatBudz DC's weed delivery service! Speaking of delivery, the algorithms found these post-apocalyptic future fashion clothes for...

Continue Reading
tuesday
9:00 am - 7:00 pm
wednesday
9:00 am - 7:00 pm
thursday
9:00 am - 7:00 pm
saturday
9:00 am - 7:00 pm
Leave a Review!
Description
Fatbudz DC provides asap delivery in Washington DC for gifted cannabis products.

7 days a week
We deliver every day of the week--including Sundays!

Delivery To Your Door
Fatbudz DC makes delivery easy for DC residents with delivery right to your doorstep.

100% Safe & Discreet
We keep your information and identity safe and secure.

*$100 MINIMUM ORDER* Must be inside the District of Columbia and present a valid ID to prove you are over 21.