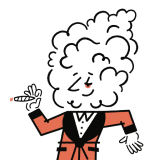 Reviewed by the Gentleman!

GG #4 (Peace In the Air)

A quiet, digital island getaway sounded the ticket when this whole quarantine started, but I ended up losing my shirt...

Continue Reading
monday
10:00 am - 8:00 pm
tuesday
10:00 am - 8:00 pm
wednesday
10:00 am - 8:00 pm
thursday
10:00 am - 8:00 pm
friday
10:00 am - 8:00 pm
saturday
10:00 am - 8:00 pm
sunday
10:00 am - 8:00 pm
Leave a Review!
Description
Order online for fast In-Store or Curbside Pick-up. COVID Safe!

We Also Deliver - Free delivery (Ltd area)
$20 fee after 3:30pm for Virginia( due to rush hour) thank you for your patience.
The district and right over the line...
SE and surrounding area please call first to secure a driver.
We deliver to Alexandria, Virginia areas- please call to confirm your address is within the zone.
Please Add $20 per delivery for VA
Min delivery order $100
I-71 Compliant - We Gift in D.C. MD VA